Anesthesiology Specialist in Dhaka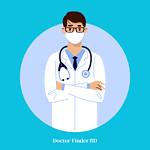 MBBS, DA, FCPS
Anesthesiology, Critical Care Management & ICU Specialist
Square Hospital, Dhaka
Anesthesiology Specialist in Dhaka
Anesthesiology specialists in Dhaka stand as a cornerstone in the realm of medical procedures, ensuring patient safety and comfort. These experts, equipped with cutting-edge medical technologies, excel in administering various types of anesthesia, tailoring their approach to meet each patient's specific health requirements. Their role is critical, not just in the operating rooms, but also in areas like pain management, critical care, and emergency medicine, demonstrating their versatility and importance in the healthcare system.
Patients in Dhaka are privy to a holistic care approach from these anesthesiology specialists. They engage in detailed preoperative consultations, discussing risks and benefits, and play a key role in ensuring patients' well-being during and after surgical procedures. This comprehensive care model underscores their commitment to patient safety and successful surgical outcomes.
Dhaka's anesthesiology specialists are also at the forefront of medical innovation. They continuously hone their skills and knowledge, keeping pace with the latest global advancements in anesthesiology. This dedication to excellence and learning ensures that patients in Dhaka receive world-class anesthetic care, aligning with international healthcare standards.
In summary, Dhaka's anesthesiology specialists are not only pivotal in their field but also instrumental in elevating the city's healthcare sector. Their expertise and commitment to patient-centered care, combined with their embrace of innovative medical practices, make them integral to providing top-notch medical care in Dhaka. Patients can confidently rely on these specialists for high-quality anesthetic services, mirroring the city's growing prominence in the healthcare landscape.