Cancer Specialist in Dhaka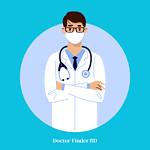 MBBS, FCPS, FRCP (GLAS), FRCP (EDIN), FACP (USA), MRCR (UK)
Clinical Oncologist & Radiotherapist
Square Hospital, Dhaka
Cancer Specialist in Dhaka
Cancer specialists in Dhaka are at the forefront of combating one of the most challenging diseases of our time. In Dhaka, the capital city of Bangladesh, these oncologists are known for their exceptional skills, deep knowledge, and compassionate approach to patient care. They specialize in diagnosing, treating, and managing various types of cancer, using a combination of cutting-edge technology and evidence-based treatments.
Patients seeking cancer care in Dhaka have access to a range of services, from advanced diagnostic procedures to innovative treatment options like chemotherapy, radiation therapy, and targeted therapy. These specialists work tirelessly to tailor treatment plans to each patient's unique needs, considering the type and stage of cancer, as well as the patient's overall health.
The commitment of cancer specialists in Dhaka goes beyond treatment. They offer comprehensive care that includes pain management, palliative care, and psychological support, ensuring patients receive holistic care. This approach is pivotal in improving not only the survival rates but also the quality of life for cancer patients.
Moreover, cancer specialists in Dhaka are involved in continuous research and clinical trials, striving to bring new and more effective treatments to their patients. They collaborate with international cancer research communities, keeping abreast of the latest developments in oncology.
In summary, Dhaka's cancer specialists are a beacon of hope for patients battling cancer. Their expertise, coupled with state-of-the-art medical facilities, places them among the top professionals in the field. Their dedication to patient-centered care, ongoing research, and collaborative efforts ensures that cancer patients in Dhaka receive some of the best care available, making the city a key player in the global fight against cancer.