Infertility Specialist in Dhaka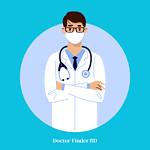 MBBS, DGO, FCPS (OBGYN), FICS
Gynecology, Obstetrics, Infertility Specialist & Laparoscopic Surgeon
Labaid Specialized Hospital, Dhanmondi
Infertility Specialist in Dhaka
Infertility specialists in Dhaka play a critical role in assisting couples and individuals who face challenges in conceiving. These experts, based in the capital city of Bangladesh, are equipped with advanced knowledge and techniques in reproductive medicine and offer a beacon of hope to many aspiring parents.
In Dhaka, infertility specialists offer a comprehensive range of services to diagnose and treat various causes of infertility. They employ cutting-edge diagnostic methods, including hormonal testing, ultrasound imaging, and semen analysis, to accurately identify the underlying issues affecting fertility. This thorough diagnostic approach is essential for developing effective treatment plans tailored to each couple's unique situation.
The treatment options provided by infertility specialists in Dhaka include a spectrum of assisted reproductive technologies (ART) such as in-vitro fertilization (IVF), intrauterine insemination (IUI), and other advanced techniques like intracytoplasmic sperm injection (ICSI). These treatments are often complemented by fertility medications and lifestyle advice to enhance their effectiveness.
Beyond the clinical aspects, these specialists understand the emotional and psychological impacts of infertility. They offer counseling and support services to help couples cope with the stresses and emotional challenges that often accompany fertility treatments.
Moreover, many infertility specialists in Dhaka are involved in ongoing research and stay abreast of the latest developments in reproductive medicine. This dedication ensures that patients in Dhaka have access to the most current and innovative fertility treatments, comparable to global standards.
In summary, infertility specialists in Dhaka are vital in addressing the complex and sensitive issue of infertility. Their expertise in advanced reproductive technologies, combined with a compassionate approach to patient care, provides invaluable support to those seeking to overcome fertility challenges. Through their commitment to both the medical and emotional aspects of infertility, these specialists play a significant role in helping many individuals and couples realize their dream of parenthood.