Normal Delivery Specialist in Dhaka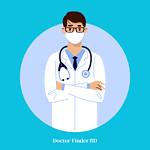 MBBS, FCPS (OBGYN), FCPS (PAK), FICMCH (IN), DRH (UK)
Gynecology, Obstetrics Specialist & Surgeon
Bangabandhu Sheikh Mujib Medical University Hospital
Normal Delivery Specialist in Dhaka
Normal delivery specialists in Dhaka, often encompassing obstetricians and midwives, play a pivotal role in promoting and managing natural childbirth processes. These professionals are dedicated to supporting expectant mothers through the journey of pregnancy to the delivery of their babies, ensuring a safe and healthy birth experience.
In Dhaka, normal delivery specialists focus on providing care that supports the natural birthing process. They are experts in managing labor and delivery without unnecessary medical interventions, allowing childbirth to progress at its natural pace. These specialists are skilled in various techniques to assist with normal delivery, such as guiding mothers in effective labor positions, breathing exercises, and pain management strategies.
These healthcare providers emphasize the importance of prenatal care, educating expectant mothers on healthy lifestyle choices, and preparing them for natural childbirth. Regular check-ups, monitoring the baby's growth, and providing advice on nutrition and exercise are integral parts of their service.
Normal delivery specialists in Dhaka also work in well-equipped facilities that support natural birth practices. They ensure a comfortable and supportive environment for expectant mothers, often including options for birthing positions, water births, and the presence of a support person during delivery.
Moreover, these specialists advocate for the mother's choice and autonomy during the childbirth process, ensuring informed consent for any medical interventions. They closely monitor the mother and baby's health throughout labor and delivery, ready to respond swiftly if any complications arise.
In addition to their clinical roles, many normal delivery specialists in Dhaka are involved in educational and advocacy efforts to promote the benefits of normal delivery, both within the healthcare community and the broader public.
In summary, normal delivery specialists in Dhaka are essential in providing comprehensive, supportive care for expectant mothers opting for natural childbirth. Their expertise and commitment to promoting a positive and safe birthing experience contribute significantly to maternal and neonatal health in the city. Through their dedication to natural birthing practices and patient-centered care, these professionals play a vital role in the healthcare landscape of Dhaka.