Neurosurgery Specialist in Dhaka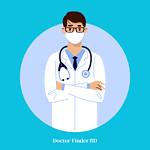 MBBS, FCPS (Surgery), FICS (USA), Training (Micro Neurosurgery, Germany)
Neurosurgery (Brain, Nerve & Spine) Specialist Surgeon
National Institute of Neurosciences & Hospital
Neurosurgery Specialist in Dhaka
Neurosurgery specialists in Dhaka are highly trained professionals who play a critical role in the diagnosis, treatment, and management of disorders affecting the brain, spine, and nervous system. In a city as populous as Dhaka, the demand for skilled neurosurgeons is particularly high, given the complex nature of neurological conditions.
Neurosurgeons in Dhaka handle a wide range of neurological issues, including but not limited to brain tumors, cerebral aneurysms, spinal disorders, head and spinal cord injuries, and congenital brain malformations. They are adept at performing intricate surgical procedures, such as craniotomies (surgery that involves opening the skull), microsurgery for brain tumors, spinal fusion surgeries, and endoscopic brain surgeries.
The use of advanced technology is a hallmark of neurosurgery in Dhaka. Neurosurgeons utilize sophisticated diagnostic tools like MRI (Magnetic Resonance Imaging), CT (Computed Tomography) scans, and EEG (Electroencephalography) for accurate diagnosis and surgical planning. Intraoperative imaging and neuronavigation systems are often employed during surgeries to enhance precision and safety.
In addition to surgical interventions, neurosurgeons in Dhaka are involved in the preoperative and postoperative care of patients. This includes assessing the risks and benefits of surgical procedures, managing post-surgical recovery, and coordinating rehabilitation services when necessary.
Neurosurgery specialists in Dhaka also work closely with a multidisciplinary team that includes neurologists, radiologists, and rehabilitation specialists. This collaborative approach ensures comprehensive care for patients, addressing all aspects of their neurological conditions.
Many neurosurgeons in Dhaka are committed to ongoing education and research, participating in conferences and workshops to stay updated with the latest advancements in neurosurgical techniques and technologies.
In summary, neurosurgery specialists in Dhaka are crucial in the medical field, offering expert care for complex neurological conditions. Their proficiency in advanced surgical techniques, combined with a commitment to patient-centered care and professional development, ensures high-quality treatment and care for patients with neurological disorders in Dhaka.