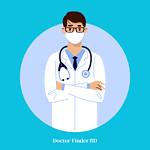 MBBS, DDV, MCPS, MD (SKIN & VD), PGT (LASER), FRCP (Glasgow), MACP (USA)
Dermatology, Venereology, Sex Specialist & Dermatosurgeon
Evercare Hospital, Dhaka
Sexual health specialists, also known as sexologists or sexual medicine specialists, in Dhaka provide crucial services in addressing and treating sexual health issues. They cater to a wide range of sexual health concerns, encompassing both physiological and psychological aspects. Their work is particularly important in a cultural context where discussing sexual health issues might be sensitive or taboo.
In Dhaka, sexual health specialists deal with various conditions including erectile dysfunction, premature ejaculation, low libido, sexual pain disorders, and issues related to sexual orientation or gender identity. They also address concerns related to infertility and reproductive health.
These specialists conduct comprehensive assessments to understand the underlying causes of sexual health issues, which may be physical, psychological, or a combination of both. They utilize a variety of diagnostic tools, including medical examinations, hormonal assessments, and psychological evaluations.
Treatment approaches vary depending on the diagnosis and may include counseling or therapy for individuals and couples, medication management, hormonal treatments, and lifestyle advice. For instance, psychosexual therapy is often used to address psychological factors affecting sexual health, while pharmacological treatments may be prescribed for physiological issues.
Sexual health specialists in Dhaka also focus on patient education, providing information about safe sex practices, sexual health maintenance, and addressing misconceptions about sexuality and sexual function.
Furthermore, many of these specialists engage in ongoing professional development and research in the field of sexual medicine. This ensures that they stay updated with the latest advancements and treatment methods, providing the most effective care to their patients.
In summary, sexual health specialists in Dhaka play a vital role in addressing a range of sexual health concerns. Their work, encompassing diagnosis, treatment, and education, is essential for the overall well-being and quality of life of individuals seeking assistance with sexual health issues. Their services contribute significantly to breaking down barriers and stigma associated with sexual health in the region.