Medicine Specialist in Dhaka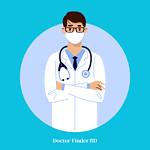 MBBS, FCPS (Medicine), MD (Neurology)
Neurology (Brain, Stroke, Headache) & Medicine Specialist
Sir Salimullah Medical College & Mitford Hospital
Medicine Specialist in Dhaka
Medicine specialists in Dhaka, often referred to as internal medicine doctors or general physicians, are central to the healthcare system in Bangladesh's capital. These experts are trained to diagnose and treat a wide range of medical conditions, providing comprehensive care to adult patients.
In Dhaka, medicine specialists deal with various health issues, including acute and chronic illnesses. They are skilled in managing diseases such as hypertension, diabetes, respiratory infections, and cardiovascular diseases, which are prevalent in the urban population. Their expertise also extends to treating complex multi-system health issues, making them pivotal in the primary healthcare sector.
These specialists are adept at conducting thorough physical examinations, ordering and interpreting diagnostic tests, and providing evidence-based medical treatments. They often serve as the first point of contact for patients seeking medical care and play a crucial role in guiding patients through the healthcare system, including referrals to specialized care when necessary.
Medicine specialists in Dhaka are also focused on preventive healthcare. They counsel patients on lifestyle modifications, disease prevention, and health maintenance, including diet, exercise, and smoking cessation. This proactive approach is essential in a city where lifestyle-related health issues are increasingly common.
Moreover, many medicine specialists in Dhaka engage in continuous professional development to stay abreast of the latest medical research and treatments. This commitment to ongoing education ensures that they provide up-to-date care, aligning with international medical standards.
In summary, medicine specialists in Dhaka are key healthcare providers, offering comprehensive medical care to adult patients. Their broad expertise in diagnosing and treating a variety of health conditions, combined with their focus on preventive care and patient education, makes them indispensable in ensuring the well-being of the city's population. Their dedication to maintaining high standards of care reflects the growing competence and sophistication of healthcare services in Dhaka.