Breast Specialist in Dhaka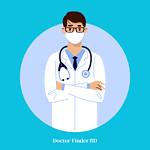 MBBS, FCPS (Surgery), FACS (USA), FICS (USA), Diploma in Burns & Plastic Surgery (China)
Post Fellowship Training in Plastic, Burns, Aesthetic Plastic (Cosmetic) & Breast Surgery from Second Military Medical University (SMMU), China
Plastic, Burn, Aesthetic Plastic (Cosmetic) & Breast Surgeon
Marks Medical College & Hospital
Breast Specialist in Dhaka
Breast specialists in Dhaka, encompassing a range of medical professionals like breast surgeons, oncologists, and radiologists, are crucial in diagnosing and treating conditions related to breast health. In Bangladesh's capital, these specialists provide vital services for both benign and malignant breast conditions, playing a key role in women's healthcare.
In Dhaka, breast specialists are skilled in managing a variety of breast conditions, including breast cancer, benign breast lumps, fibrocystic breast changes, and infections. They use advanced diagnostic tools such as mammography, ultrasound, and biopsy techniques to accurately diagnose breast conditions. Early and precise diagnosis is critical for effective treatment, particularly in the case of breast cancer.
These specialists offer a range of treatment options tailored to individual patient needs. For breast cancer, treatments may include surgery (like lumpectomy or mastectomy), chemotherapy, radiation therapy, and hormonal or targeted therapies. For benign conditions, treatment might involve monitoring, medication, or in some cases, surgery.
Breast specialists in Dhaka also place a strong emphasis on breast health education and preventive care. They guide patients on breast self-examination techniques, the importance of regular screening, and lifestyle factors that can influence breast health. This educational aspect is crucial for early detection and prevention of breast diseases.
Moreover, many breast specialists in Dhaka collaborate with a multidisciplinary team, including pathologists, plastic surgeons for reconstructive surgery, and counselors, to provide comprehensive care for their patients. This team approach ensures holistic treatment and support, covering medical, psychological, and cosmetic needs.
Additionally, some specialists are involved in breast health research and stay abreast of the latest developments and treatment modalities in the field, bringing innovative care to their patients.
In summary, breast specialists in Dhaka are key healthcare providers in addressing a wide range of breast conditions. Their expertise in advanced diagnostic and treatment techniques, combined with a focus on education and preventive care, ensures high-quality, patient-centered care for women in Dhaka, enhancing the overall standard of breast healthcare in the city.