Infertility Specialist in Chittagong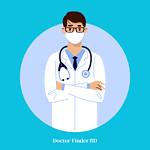 MBBS, FCPS (OBGYN), DMEd (UK)
Gynecology, Obstetrics, Infertility Specialist & Surgeon
Chittagong Medical College & Hospital
Infertility Specialist in Chittagong
Infertility specialists in Chittagong play a critical role in helping individuals and couples facing challenges in conceiving. These experts, often known as reproductive endocrinologists, provide specialized care and treatment for various fertility issues in Chittagong, a major city in Bangladesh.
These specialists address a wide range of infertility causes, including ovulatory disorders, fallopian tube damage, endometriosis, male factor infertility (such as low sperm count or motility), and unexplained infertility. They conduct thorough evaluations of both partners, which may involve hormone testing, semen analysis, ultrasound imaging, and other diagnostic procedures.
Infertility specialists in Chittagong offer various treatment options tailored to each couple's specific needs. These treatments can include medication to stimulate ovulation, intrauterine insemination (IUI), in vitro fertilization (IVF), and other assisted reproductive technologies (ART). They may also provide options for third-party reproduction, such as sperm or egg donation and surrogacy, when necessary.
In addition to medical treatments, these specialists often emphasize the importance of lifestyle factors that can impact fertility, such as nutrition, weight management, stress reduction, and avoiding tobacco and alcohol.
Infertility specialists in Chittagong also focus on the emotional and psychological aspects of infertility. They provide counseling and support to couples navigating the complexities and challenges of infertility, helping them cope with the stress and emotional impact associated with fertility treatments.
Many of these specialists engage in ongoing research and professional development to stay abreast of the latest advancements in reproductive medicine. This ensures that they offer the most current and effective treatment options to their patients.
In summary, infertility specialists in Chittagong are essential in providing comprehensive care for individuals and couples struggling with fertility issues. Their expertise in a wide range of treatments, combined with a holistic approach to patient care, including emotional and psychological support, ensures that patients receive high-quality, personalized treatment, improving their chances of achieving a successful pregnancy.