Plastic Surgery Specialist in Chittagong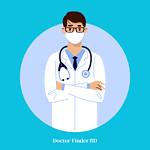 MBBS, MS (Pediatric Surgery), Trained in Plastic Surgery (Japan)
Child & Plastic Surgery Specialist
Chittagong Medical College & Hospital
Plastic Surgery Specialist in Chittagong
Plastic surgery specialists in Chittagong are key medical professionals in the field of reconstructive and cosmetic surgery. Their expertise is crucial in addressing both aesthetic and functional needs of patients in Chittagong, a significant urban center in Bangladesh.
These specialists perform a variety of reconstructive surgeries aimed at correcting abnormalities due to congenital defects, trauma, infections, tumors, or diseases. This includes procedures like cleft lip and palate repair, breast reconstruction post-mastectomy, burn repair, and reconstruction after cancer removal. Their work in reconstructive surgery not only restores function but also helps in improving the patient's quality of life and self-esteem.
In addition to reconstructive procedures, plastic surgery specialists in Chittagong also offer cosmetic surgeries. These procedures are focused on enhancing appearance and include surgeries like rhinoplasty (nose reshaping), liposuction, breast augmentation or reduction, and facelifts. They use advanced surgical techniques and technology to achieve the desired outcomes while ensuring patient safety.
These surgeons are adept at handling the unique challenges that come with plastic surgery, which requires a keen sense of aesthetics combined with surgical precision. They work closely with patients to understand their goals and expectations and provide comprehensive consultations to discuss the potential risks and benefits of surgical procedures.
Many plastic surgery specialists in Chittagong are also involved in continuous education and research in their field. They stay abreast of the latest techniques and innovations in plastic and reconstructive surgery, ensuring that their patients receive the most up-to-date and effective care.
In summary, plastic surgery specialists in Chittagong play a vital role in both reconstructive and cosmetic surgery, offering expertise that enhances the physical and psychological well-being of patients. Their skills in performing a wide range of procedures, combined with a commitment to patient safety and professional development, make them an essential part of the medical community in Chittagong.