Cancer Specialist in Chittagong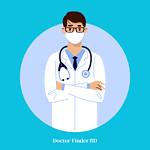 MBBS, MCPS, FCPS (Radiotherapy)
Cancer Specialist
Chittagong Medical College & Hospital
Cancer Specialist in Chittagong
Cancer specialists, or oncologists, in Chittagong provide critical care for patients diagnosed with various types of cancer. In Bangladesh's bustling port city, these medical professionals are instrumental in offering comprehensive cancer treatment and management.
These specialists are adept at diagnosing and treating a wide range of cancers, including breast, lung, colorectal, prostate, and blood cancers like leukemia and lymphoma. They utilize advanced diagnostic tools, such as biopsies, imaging tests (like CT, MRI, PET scans), and blood tests, to accurately identify and stage cancer, which is crucial for determining the most effective treatment plan.
Treatment options provided by cancer specialists in Chittagong include chemotherapy, radiation therapy, surgical oncology, and targeted therapies. They tailor these treatments to the individual patient's needs, considering the type, stage, and location of the cancer, as well as the patient's overall health and preferences.
Cancer specialists in Chittagong also focus on palliative care, aiming to improve the quality of life for patients with advanced cancer. This involves managing symptoms and side effects of cancer and its treatment, such as pain, fatigue, nausea, and psychological distress.
In addition to patient care, many cancer specialists in Chittagong are involved in research and clinical trials, contributing to advancements in cancer treatment. They stay updated with the latest developments in oncology to provide their patients with access to cutting-edge therapies and treatment approaches.
Furthermore, these specialists often work within multidisciplinary teams, including surgeons, radiologists, pathologists, and other healthcare professionals. This collaborative approach ensures comprehensive and coordinated care for cancer patients, addressing all aspects of their disease and treatment.
In summary, cancer specialists in Chittagong play a vital role in diagnosing, treating, and managing cancer. Their expertise in various treatment modalities, combined with a focus on patient-centered care and a commitment to ongoing research, ensures that patients in Chittagong receive high-quality oncological care, improving their outcomes and quality of life.