Gynecology & Obstetrics Specialist in Dhaka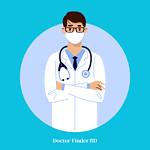 MBBS, DGO, FCPS (OBGYN), FICS
Gynecology, Obstetrics, Infertility Specialist & Laparoscopic Surgeon
Labaid Specialized Hospital, Dhanmondi
Gynecology & Obstetrics Specialist in Dhaka
Gynecology and Obstetrics specialists in Dhaka play a vital role in women's health care, addressing a wide range of reproductive health issues and managing pregnancies and childbirth. In the densely populated capital of Bangladesh, these specialists are essential in providing comprehensive care to women at various stages of life, from adolescence through menopause and beyond.
Gynecologists in Dhaka are experts in diagnosing and treating conditions related to the female reproductive system, including menstrual disorders, uterine fibroids, endometriosis, ovarian cysts, and gynecological cancers. They offer a variety of services, from routine exams and Pap smears to more complex surgical procedures, like laparoscopy and hysterectomy. These specialists are equipped with the latest technology and techniques to provide effective and minimally invasive treatments.
Obstetricians in Dhaka specialize in prenatal care, pregnancy management, labor and delivery, and postpartum care. They are skilled in handling normal pregnancies as well as high-risk cases that may involve gestational diabetes, hypertension, or preterm labor. These specialists use modern diagnostic tools like ultrasound and fetal monitoring to ensure the health and safety of both mother and baby throughout the pregnancy and childbirth process.
The gynecologists and obstetricians in Dhaka are known for their patient-centered approach, offering personalized care and counseling to address the physical, emotional, and psychological aspects of women's health. They are committed to educating women about reproductive health, family planning, and preventive care, empowering them to make informed decisions about their health.
Moreover, many of these specialists engage in ongoing research and stay updated with the latest developments in their field, ensuring that they bring the most advanced and effective practices to their patients in Dhaka.
In summary, Gynecology and Obstetrics specialists in Dhaka are key contributors to women's healthcare in the city. Their expertise in managing a broad spectrum of reproductive health issues, combined with their commitment to providing compassionate and comprehensive care, ensures that women in Dhaka have access to high-quality healthcare services throughout their lives.